Best session recording tools
An insightful Session Recording study is all about the thoughtfully chosen tool. The market is full of UX research platforms that provide this feature and it may be hard to choose the best one for your specific needs. 
The functionalities of different tools vary as well as the depth of their analytics. To make the process of choosing the right Session recording tool easier for you, I've done a little research on some of the most popular options on the market and created this comprehensive comparison. 
What are session recording tools?
Good session recording tools are the ones that includes great analytics and intuitive UI, advanced filtering system, and heatmaps. They record every user's interaction and allow you to uncover the downsides of your website.
Why do you need a session recording tools?
There are several things that Session recording tools can help you with:
Uncovering and solving bugs

CRO

Heat Mapping

Page speed optimization

Finding frustration points

Seeing a website from the users' point of view

Test your CTAs 
And many more other reasons that you can read about on this page.
Hope this helps you to find the perfect Session Recording and Heatmap analysis tool and suits all your requirements.
Let's get into it!
Here's a quick overview in my "Best session recording tools" table: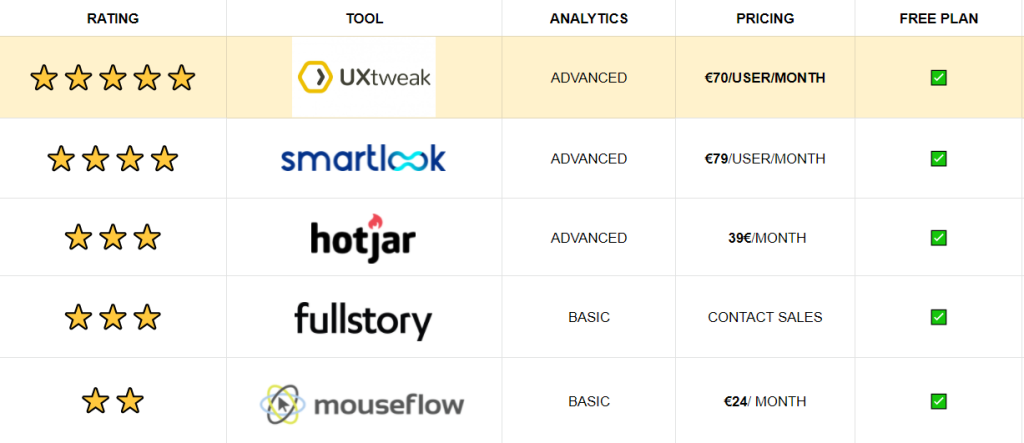 UXtweak is my favourite tool from the list and the best price-quality ratio. Their Session Recording tool is full of smart and useful features that help you analyze user insights on a whole new level. Even though the analytics are really advanced, I liked how simple the tool itself was. A great UI is a huge bonus as well.
UXtweak offers:
Session Replay 

40+ filters for all types of user activities

Heatmap analysis (clicks, scrolls, mouse movements)

Activity tracking
Pricing:
A forever free plan available
Professional plan starts from 70€/month
Smartlook is another great tool that offers Session Recordings. They also have some great pricing options and offer deep analytics. However, you might have problems with reading some of them and the tool inside felt a bit cluttered and overwhelming. 
Smartlook offers:
Recordings

30+ filters 

Always-on Recording feature (means, they record every user) 

Heatmap analysis
Pricing:
Free plan available
Business plan starts from 79€
Smartlook offers tailored pricing as well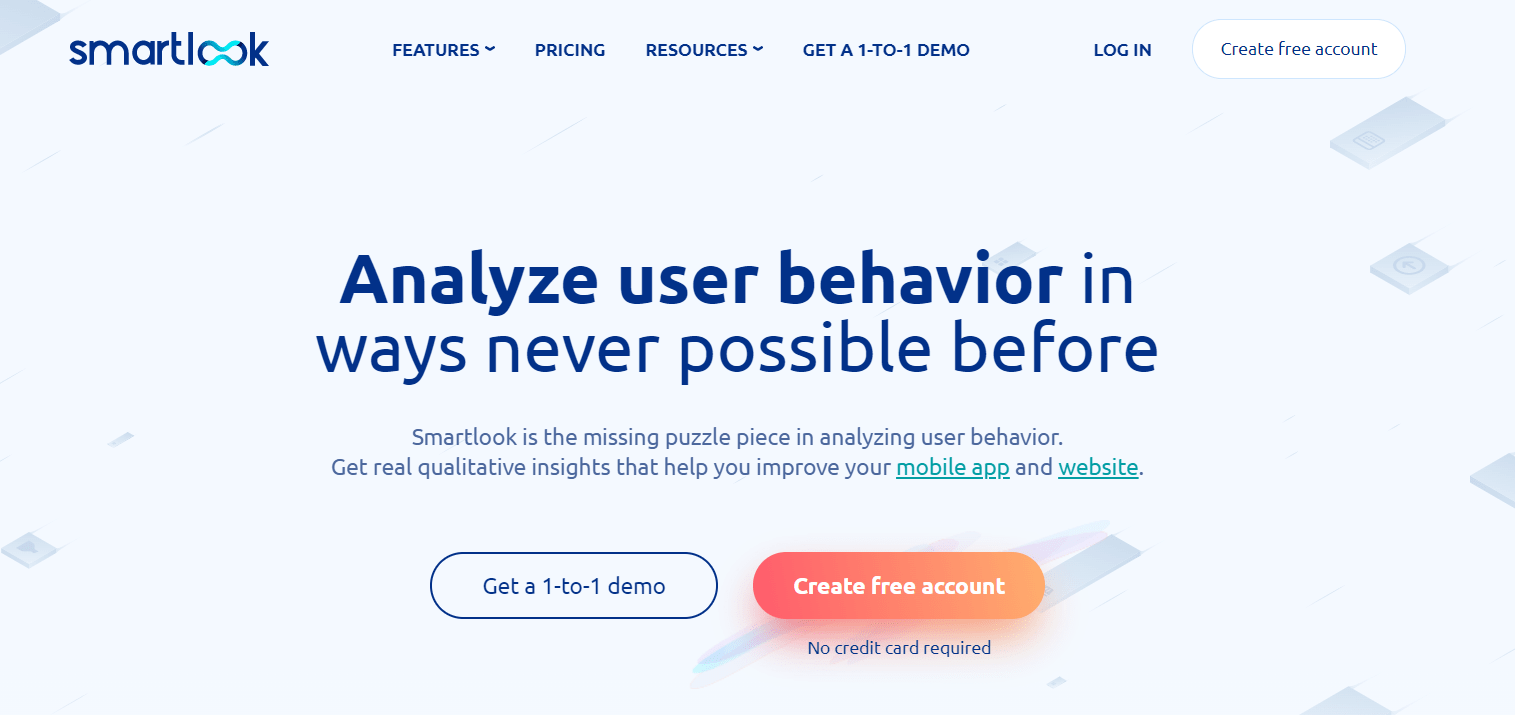 Hotjar is an oldie among the UX research tools. Their Recording feature will give you some basic useful insights on the user behaviour. For heatmap analysis however, they have a separate feature which seems quite confusing at times. Overall a nice option but their filtering could use some improvements.
Hotjar offers:
Recordings

Heatmap analysis as a separate feature
Pricing:
Free plan
Plans go from 39€/month to 389€/month, depending on the needed sessions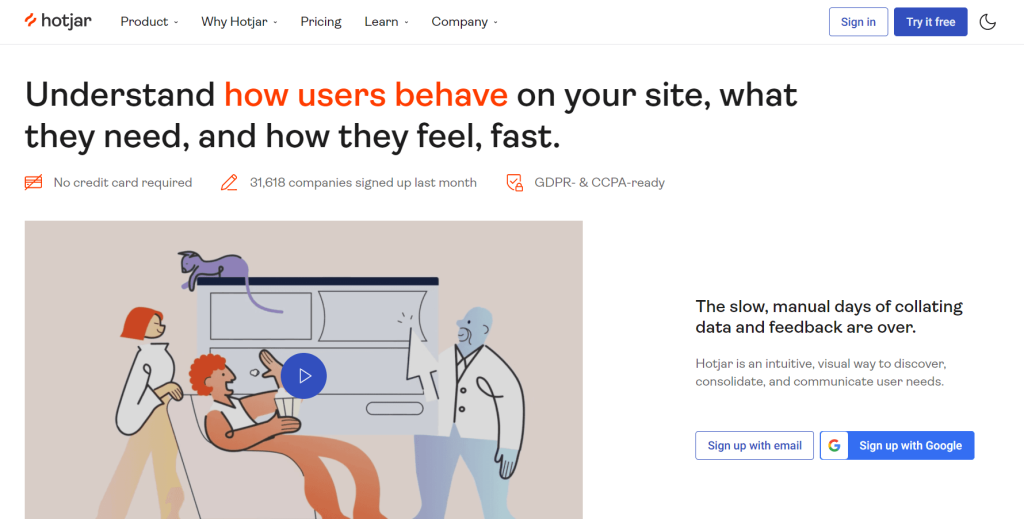 Fullstory have been on the market for a pretty long time and is also a good solution for Session replays. They don't offer that many extra features as the previous tools, but it still does the job. It's a tool on a bit pricier side.
Fullstory offers:
 Session Replays 

Detailed user profiles
Pricing: 
Free trial and a free forever plan available.  
For more pricing information you should contact Fullstory directly.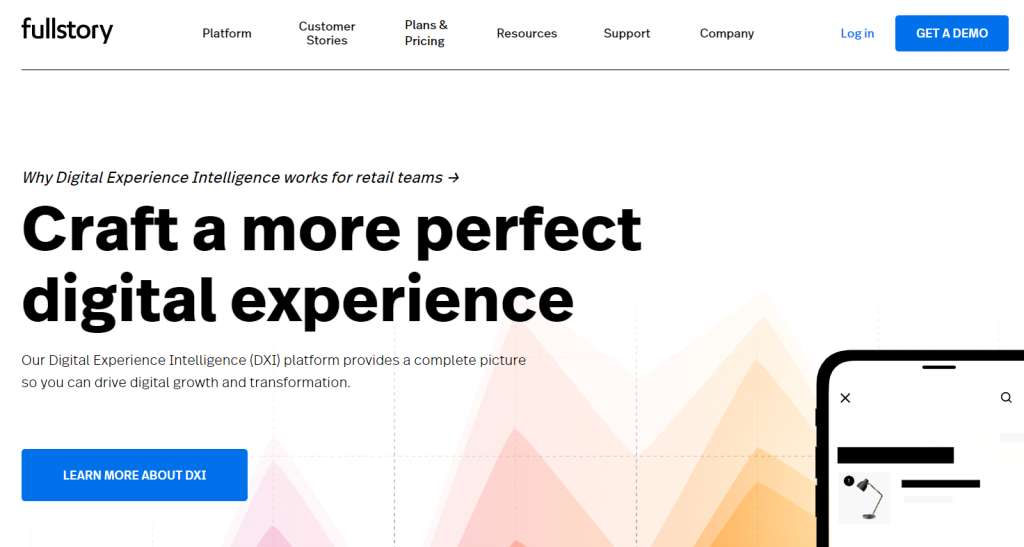 Mouseflow is another behavioral analytics platform that offers Session Recordings as their primary feature. Their UI feels a bit outdated, but it's not such a big problem. However, the data may be hard to read and  analyze and overall, I would not recommend this tool for a complete beginner.
Mouseflow offers:
Recordings

A separate heatmap tool
Pricing:
Free plan
Paid plans start from 24€ and go up to 299€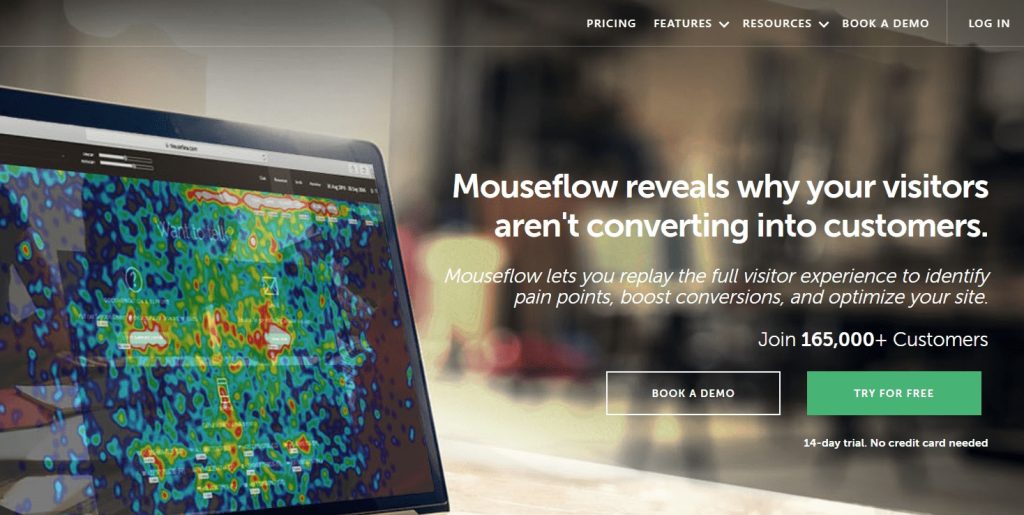 Ready to choose one of these session recording tools?
I hope this list was useful for everyone who is looking for a good session recording tool to analyze their website. No more excuses, go improve your web!
Want to learn more about Website Heatmaps?
Check out this page for more info!